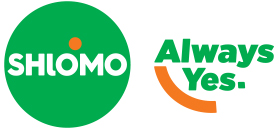 Shlomo Group Holdings
Vehicles, Insurance, Energy, Shipyards Ports, Real Estate, Bonded Warehouses and Communications

Company's Profile
| | |
| --- | --- |
| Established: | 1974 |
| Line of Business: | Vehicles, Insurance, Energy, Shipyards Ports, Real Estate, Bonded Warehouses and Communications |
| Address: | Shlomo Group H.Q, Zrifin, Nir Zvi 7290500 |
| Phone: | 972-8-9191111 |
| Fax: | 972-8-9190999 |

Company Executives
The late Shlomo Shmeltzer

Founder

Shlomo Group Holdings

Asi Shmeltzer

Chairman

Shlomo Group Holdings

View Profile

Asi Shmeltzer

Israel Raif

Chairman, Afcon Holdings

Shlomo Group Holdings

Tovi Shmeltzer

VP, Shlomo Inshurance

Shlomo Group Holdings

About Shlomo Group Holdings
Shlomo Group is one of the leading investment companies in Israel. The Group was founded in 1974 by the late Shlomo Shmeltzer. The Group is engaged in rental, leasing and servicing in the automotive sector in Israel. The Group's investments have expanded over the years to various industries and include Shlomo Holdings, Afcon Holdings, Israel Shipyards, SHIR Real Estate, Gold Bond Group, BYD, and Shlomo Insurance. The Group's consolidated turnover in 2018 amounted to NIS 7 billion.
Shlomo Holdings
Shlomo Holdings is the largest and leading supplier of auto services, with a fleet of 75,000 vehicles. The Company operates through subsidiaries providing services to tens of thousands of customers from every economic sector: Vehicle rentals in Israel and abroad (with the global company Sixt), operational leasing, a private leasing company in collaboration with CAL, leasing and rental in Romania, and the sales of rental and leasing vehicles of the Group. The company's 2018 revenues amounted to NIS 3.5 billion. In 2018, Shlomo Holdings established a new financing company under the name The Credit Road which focuses on new and used cars financing for private customers and the business segment.
Shlomo Sixt Work Shops and Road Services
The company specializes in road services, towing and vehicle repairs. These services rely on a fleet of dozens of tow trucks and emergency service/repair vehicles and 400 workshops.
BYD
Shlomo Motors, the importer and distributor of BYD automobiles in Israel (including the former Motors Ltd.) joined Shlomo Group in 2017. Shlomo Motors has been promoting electric public transport in Israel through electric buses of the BYD brand since 2008. In 2013, Israel's first electric bus started operations in a Pilot format, and it is still operating in Tel Aviv. In 2017, 17 electric buses were commissioned in Haifa Bay, 5 in Kfar Saba/Raanana and 6 in Modi'in, and recently 7 buses started operating in Jerusalem. Shlomo Motors also promotes energy storage systems and it has thus far supplied and installed 15MW of PV panels and Led-based street lighting. BYD is a leading international company that was founded in Shenzhen, China in 1995, and was the largest electric vehicles producers globally in 2015-17. BYD is listed on the Shenzhen and HK stock exchanges.
Afcon Holdings Ltd.
Afcon Holdings Ltd. is active in the fields of construction & building projects, systems-intensive infrastructures, control and automation technologies, communications and trade. Afcon develops and sells technologies in communications, control, and automation in Israel and abroad. Afcon employs 1,400 employees and has five branches in Israel and Romania, in addition to activities and partnerships in the U.S., India, and China. Afcon's annual revenue totals about 1.7 billion NIS. (Expanded Profile may be viewed in the Construction and Real-estate Section).
Israel Shipyards – Port and Ciment
Israel Shipyards was acquired by the Shlomo Group in 1995. The shipyards designs, builds, maintains and refurbishes naval and civilian vessels, including heavy metal works. Customers of the Shipyards include the Israeli MOD and the U.S Sixth Fleet. The company produces patrol ships for numerous fleets and marine police, bulk carriers, tugs, barges, and multipurpose vessels, and has agreements with countries and shipping companies to provide repair services. The Shipyards is ISO 9001-2000 certified and adheres to international standards. Israel Shipyards Port Ltd., Israel's first private harbor is a subsidiary of Israel Shipyards and has begun its operations in 2008. The harbor provides loading and unloading services to ships weighing over 3 million tons of general cargo a year and is constantly enhancing its volumes and entering new markets. Also, the harbor specializes in loading and unloading of heavy and special cargo. Ciment, the subsidiary of Israel Shipyards, is the second-largest cement supplier in the Israeli market. The company's cement is imported exclusively from the leading corporation in the active construction industry in about 90 different countries. In 2018, Ciment imported approximately 1.2 million tons, representing about 12% of the market share.
SH.I.R Shlomo Estates
SH.I.R. Shlomo Estates, of the Shlomo Group, operates in Israel and Europe in holding and developing yielding properties. The company was established in 2007, and has more than NIS 1.8B of assets, with an equity of about NIS 600M (as of 31.3.19). The company's rent revenues in an average years amount to around NIS 120M (on a proportionate consolidation basis). The company's Israeli operations include about 150,000 sq.m. of rental properties and areas, mainly in central Israel, in businesswise attractive areas, near major transportation routes, such as the Kiryat Arye Business Complex, Haifa's HaHistadrut St. and the Zrifin Industrial Zone. Kiryat Shlomo – This logistics center in Zrifin is the company's flagship, and was built in 2016 on an area of about 60 dunams. Kiryat Shlomo includes all of the group's headquarters, operational logistics zones, showrooms, and offices, with a built area of about 80,000 sq,m. The group owns additional properties in Israel, including the Wholesale Market zone in Zrifin (on about 70 dunams of land) and office buildings in Petach Tikva, Or Yehuda, Segula I.Z. and Bnei Brak with a total built area of about 60,000 sq.m. The company's operations in Europe (mainly Germany) including holding and leading yielding 'properties (hotels, office buildings, and commerce centers). The properties are located in major cities and are leased to quality tenants on a long-term basis. Currently, the company has holdings in 12 yielding properties valued at about €260M: 4 hotels (including the flagship hotel Scandic Frankfurt, a business hotel at the heart of Frankfurt with 300 4-stars Deluxe rooms, and the Leonardo Royal Mannheim which is considered to be the city's leading business hotel with 192 5-stars rooms), 8 office buildings and a commerce center in the cities of Frankfurt, Stuttgart, Hamburg, Freiburg and Kiel with a total built area of about 70,000 sq.m.
Gold Bond - Cargo and Container Terminal
Gold Bond operates in Ashdod since 1978, with a container and cargo terminal and warehouse, under customs controls, and a free leased warehouse. The Company area includes a private railway station that handles 6,000 tons of cargo per month, coming in trains and trucks. The company offers packing, delivery and unloading services along the Haifa-Tel Aviv – Ashdod rail tracks.
Shlomo Insurance Ltd.
Shlomo Insurance is a specializing company that covers elementary insurance and excels in its efficient, quick and creative solutions, personal and first-class service to customers and agents. As a company whose motto is "The company of the insurance agents", Shlomo Insurance dedicated extensive resources for developing and promoting its agents. With the entry into the digital age, the company launched Shlomo Digital, the digital arm which provides agents and end customers with innovative, efficient and advanced digital services and solutions.

Company Rankings