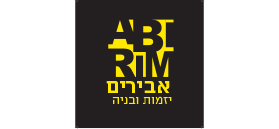 Abirim Development and Construction Ltd.
Development, urban renovation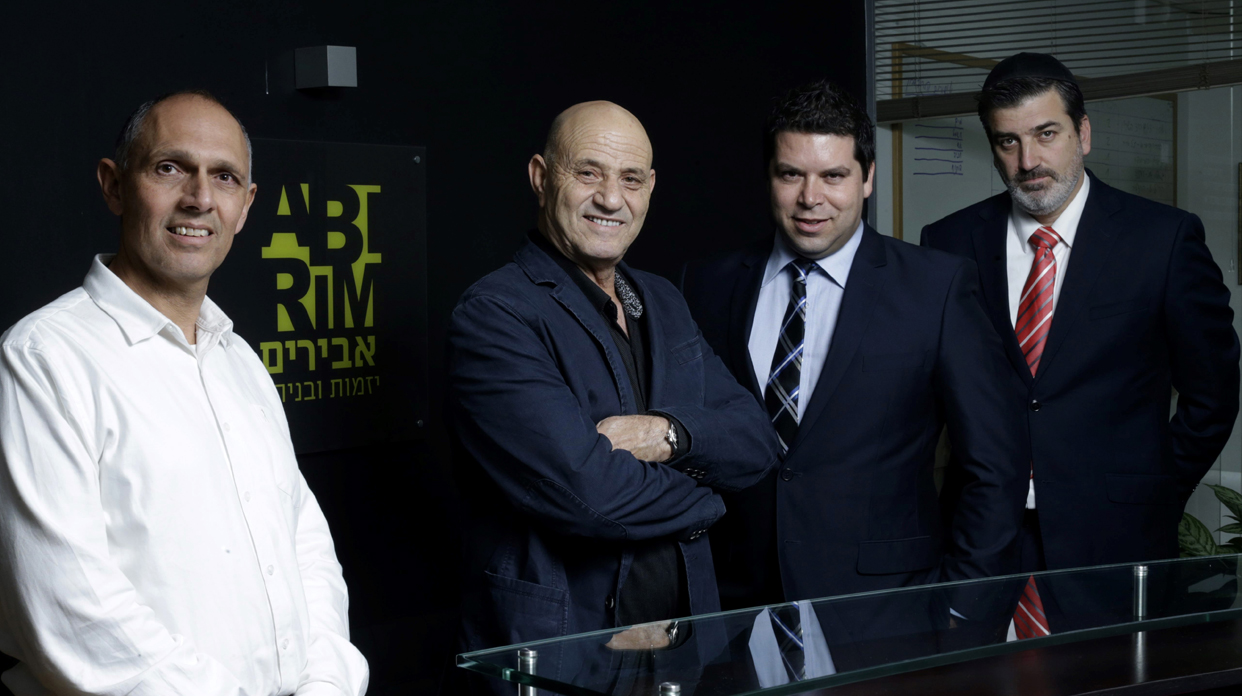 Company's Profile
| | |
| --- | --- |
| Established: | 2016 |
| Line of Business: | Development, Urban Renovation |
| Address: | 10 Zarhin St., Raanana |
| Phone: | 09-8656053 |
| Fax: | 09-8656052 |

Company Executives
Avi Bodokh

CEO and co-owner

Abirim Development and Construction Ltd.

Guy Halifi

Co-owner

Abirim Development and Construction Ltd.

Shlomo Eliyahu

Co-owner

Abirim Development and Construction Ltd.

Avi Naimi

Deputy CEO – finances

Abirim Development and Construction Ltd.

About Abirim Development and Construction Ltd.
Abirim Development and construction Ltd. operates in developing the residential property, urban renovation and strengthening and preservation of buildings. The company is considered a specialist in the field of the urban renovation of the TAMA 38/1 or TAMA 38/2 type, and so far has signed many projects in Tel Aviv, Ramat Gan, Kfar Saba, Raanana, Herzliya, and Hod Ha-Sharon. Company's management is aware of the importance of the relationship between the customer (tenants) and the developer and of the importance of answering all enquire at any time, especially in TAMA 38 projects, and such awareness exists since the day of the company's establishment. This entrepreneurial approach provides the company's customers with close personal support and comprehensive solutions along the whole process of the contractual relations with the company, from the stage of signing the contract through the construction process and – not less important – also after handing over the keys. Warm personal attitude along the process of works, combined with investment into human resources and an above the average quality of construction and design, allows the company to fulfill its aspiration of being a leading player in the field of urban renovation in Israel.
Company's Team
Company's customers are offered ongoing consulting by the best and most friendly experts in their respective fields, including architects, designers, engineers, economic consultants and more. Abirim employs about a dozen field agents who follow the projects from their start until the finish and are in constant touch with representatives of the tenants' committees. The company is also working with the best contractors in their respective fields. Thanks to such a dedicated approach, the company's customers are sure to receive a fast professional response to each question or request.
Company's Management
Guy Halifi, one of the company's owners, has come to the field of property development from his previous career in marketing and promotion, in the course of which he used to own an independent advertisement firm. One day his father, who was among the owners of the company's in its previous "reincarnation", asked him to join it and to specialize in the urban renovation. For the past eight years, Guy serves as a company's co-owner.
Shlomo Eliyahu, the company's strategic partner, and co-owner is engaged in investment in residential property, income-yielding real estate, and industrial buildings. He also owns Ganim Ve-Shoshanim, one of Israel's leading outdoor furniture companies.
Avi Bodokh, the company's CEO and co-owner, is a veteran immigrant from Canada who arrived in Israel after gaining extensive experience in the field of construction as a contractor and real estate developer and as an owner of a large Canadian aluminum company. In Israel, Avi has continued his career in real estate and has built several projects of multi-stored and detached buildings in Tel Aviv and Herzliya. In recent years he serves as one of the company's owners.
Avi Naimi, CFO, has come to the company after 30 years of service in Israeli Air Force where he was dealing in budgets, finances, accounting, and procurement. Upon completion of his Army service, he worked in the field of real estate as a freelancer and as an accountant for a construction systems company. In the past two years, he serves as Abirim's Deputy CEO for finances and management.
Boutique Company: a Strategic Decision
Abirim is a boutique company that carries out just 2 – 4 projects a year to continue to offer a warm personal attitude for each tenant in the projects being built by the company. The company's most valuable asset is its relationship with each one of the projects' tenants. The company has long understood that many project related questions and requests are raised by tenants during the period of building and the preliminary processes of obtaining approval by local planning committees, and for this reason the company managers provide each tenant in its projects with a private phone number of each of the company team's people while making sure that they are available for any question at any time.
The building of projects within a short time while strictly adhering to uncompromised quality.
The processes of approval and building for TAMA 38/1 and moreover TAMA 38/2 projects are complicated and relatively long. However, due to the company's accumulated experience, and in particular its expertise in working with specific local authorities, it succeeds to shorten significantly the bureaucratic processes, as well as the time of actual building works. While doing its best to shorten the building period for the customers' good, the company makes no compromise on the quality of materials and workmanship, and its managers are entering into smallest details in each project.
Prominent Projects
Some of the prominent projects undertaken by Abirim are listed below:
TAMA 38/1 project at 14 Geula St. in Raanana – within the framework of this project, the company has strengthened a 3-story building and added to it 10 new apartments, including 2 four-bedroom apartments, 2 penthouses, and 6 three-bedroom apartments.
TAMA 38/2 project at Asirey Zion St. in Hod Ha-Sharon – within the framework of this project, the company has vacated and demolished a 3-story building with 18 apartments, and in its place is currently constructing a 12-story building with 52 new three-, four- and five-bedroom apartments, penthouses, mini penthouses, and lofts.
TAMA 38/2 project at 8 KKL St. in Herzliya – within the framework of this project, the company is vacating and demolishing a 2-story building with 4 old apartments, and in its place, the company will construct a 5-story building with 11 apartments, including garden apartments, penthouses, and four-bedroom apartments.
TAMA 38/2 project at Dvora Ha-Neviya St. in Tel Aviv's Zahala neighborhood – a luxurious project, within the framework of which an old building with 10 apartments will be vacated and demolished, and in its place, a luxurious project will be constructed with 25 new apartments.

Facebook Updates

Photo Gallery