Company's Profile
| | |
| --- | --- |
| Established: | 2005 |
| Line of Business: | Law Firm |
| Address: | Azrieli Centre, Round Tower – 30th Floor, Tel Aviv, 67012, Israel |
| Phone: | +972 52 616 9818 |

Company Executives
Jeremy Lustman

Partner and Head of Israel Country Group

DLA Piper

View Profile

Jeremy Lustman

Naomi Maryles

Director of Israel Business Development

DLA Piper

View Profile

Naomi Maryles

About DLA Piper
DLA Piper
With over 4,000 lawyers in over 40 countries, DLA Piper is positioned to help companies with their legal needs around the world.
Our locally and internationally trained lawyers operate from offices in the Americas, Asia Pacific, Europe, Africa and the Middle East, representing clients in a vast range of geographies and practice areas. This international reach provides assurance to businesses looking to transact across borders by offering an integrated law firm that combines a market-leading international practice with extensive on-the-ground knowledge. In many locations where we do not have our own offices, we have established relationships with firms able to meet our clients' needs. The ability of our lawyers to work effectively with our relationship firms in delivering a seamless, efficient and high-quality approach is among the factors that set us apart.
Our clients range from multinational, Global 1000 and Fortune 500 enterprises to emerging companies developing industry-leading technologies. We represent more than 140 of the top 250 Fortune 500 companies and nearly half of the FTSE 350 or their subsidiaries.
Israel Country Group
Since the practice began in 2009, our Israel Country Group has grown to include more than 100 lawyers throughout the firm, with the knowledge, business alliances, technical skills, language capabilities and in-depth understanding of the Israeli business culture, ecosystem and procedures to assist Israeli companies wherever they are doing business globally.
We provide a wide range of innovative legal services to Israeli companies, investors and entrepreneurs in support of their global activities, as well as to companies throughout the world seeking opportunities within Israel. We work closely with DLA Piper colleagues in our worldwide offices to offer Israeli clients a full range of business legal experience in more than 40 countries and more than 90 offices worldwide.
In addition, we create opportunities for Israeli companies by using our extensive connections both within Israel and abroad to leverage our global relationships in the corporate, financial and governmental arenas, and ultimately to match up strategic partners, potential joint ventures and other business-to-business connections.
DLA Piper is restricted for regulatory reasons from practicing local law in Israel, as are most international law firms. This has allowed our team to regularly work with leading local firms to deliver Israel law advice for our multinational clients as needed.
We actively maintain close relationships with a number of local law firms and can recommend suitable domestic counsel based on the requirements for each particular transaction, while at the same time enjoying the flexibility to work with a number of preferred legal providers.
We are experienced at managing these relationships to provide seamless client service, so you will always have one single point of contact to coordinate your matters.
Practice area
Corporate: Our global corporate lawyers support the world's leading enterprises, emerging startup companies and financial institutions in their development and investment activities, assisting nearly 150 public companies as outside corporate securities counsel and handling more M&A transactions globally than any other law firm.
From M&A and venture capital to private and public equity and debt offerings, we assist clients through all stages of their transactions to ensure successful deal outcomes as efficiently as possible.
With over 1,000 lawyers across the Americas, Europe, Middle East, Asia Pacific and Africa, our clients benefit from a valuable combination of global insight and local knowledge that allows us to handle all aspects of complex domestic and cross-border corporate transactions.
Employment: Companies operating in global markets face many complex employment challenges that require an international perspective coupled with a thorough knowledge of country-specific employment practices, market and economic shifts, new technology, globalization and mobility, the demand for more flexible workforces and an ever-increasing scrutiny of compliance and ethics.
All this means that the employment and labor challenges multinationals face are greater than ever. Acquisitions; outsourcings; expansions or reductions in force; local or international employee relations; data privacy and protection; local, cross-border or multijurisdictional compliance and risk management; employee benefits and executive compensation; Gender Pay; mental health and #metoo – when it comes to all of these concerns, we have the experience.
We can also help with creating, operating, regulating and restructuring all types of pension arrangements in the private and public sectors, as well as the management of pension disputes.
Finance, Projects and Restructuring: Our Finance, Projects and Restructuring group provides market leading insight and advice, representing leading investment and commercial financial institutions, public and private companies and government entities.
Our Finance and Projects teams focus on capital markets and structured investments, leveraged finance, fintech, financial services regulatory, energy and infrastructure finance and projects. Our aim is to assist clients in realizing their finance and investment strategies within the commercial, legal and political environment of the host country in which they are operating.
Our Restructuring lawyers develop innovative restructuring solutions that deliver commercial results. We advise on all matters relating to public and private companies in underperforming and distressed situations. Our experience also extends to contentious issues arising from restructurings and insolvencies. We have significant experience in advising clients on investigation, enforcement, litigation and asset recovery on a multijurisdictional basis.
Intellectual Property and Technology: DLA Piper's Intellectual Property and Technology practice is one of the most widely recognized providers of a full range of commercial, intellectual property law, privacy, strategic sourcing and technology law services for leading businesses worldwide.
Intellectual property and technology law is at the core of any major business transaction or strategic dispute and has become one of the most critical legal areas as companies strive to expand and protect their technologies, brands, products, data and services around the globe.
Litigation and Regulatory: DLA Piper's Litigation and Regulatory group comprises dispute resolution and regulatory lawyers in more than 40 countries in the Americas, Asia-Pacific, Europe, the Middle East and Africa.
The globalization of business is resulting in more cross-border disputes and extraterritorial application of legislation. Due to our significant global network, we have the proven ability to share know-how and resources across our global practice, working seamlessly in cross-border teams to offer an extremely high-quality service on major international disputes. This approach has made us a practice of first choice to our clients and a practice recognized by both our clients and competitors alike for our international reach and quality. Our group leverages the firm's teams of sector-focused lawyers to assist our clients to reduce the uncertainties involved in disputes through innovative and commercial dispute resolution strategies and effective case management.
The group regularly handles technically challenging and multijurisdictional matters and provides clients with a fully integrated team and consistent quality across all jurisdictions, while still having deep local understanding and knowledge to advice on specific legal, cultural and procedural issues.
Our regulatory team operates across the world, providing clients with dedicated advice locally or internationally as required. We have practitioners across the regulatory spectrum in the following practice areas: Global Trade and Government Affairs; Tax Investigations and Disputes; Safety, Health and Environment; Antitrust and Competition; Data Protection and Corporate Crime and Investigations.
Our fully integrated multidisciplinary team is accustomed to working with clients on cross-border investigations or, by contrast, simply on regulatory challenges in single jurisdictions. Our team includes criminal defense and civil lawyers, former investigators, prosecutors and regulators from different fields who assist our clients to meet their many challenges. Our clients include international organizations, sovereign governments, and industry associations and federations across the globe and we have extensive experience working in fragile and conflict-affected states.
We represent clients before national, supranational and subnational governments and administrative organizations on a broad array of public policy, legislative, regulatory and administrative issues.
Real Estate: DLA Piper's Real Estate group is one of the world's largest real estate practices and is consistently top-ranked by publications and directories globally. As real estate matures as a truly global industry, our ability to effectively and efficiently provide legal services in structuring cross-border investments and transactions sets us apart.
Our clients include private and public companies, institutional investors, owners, developers, lenders and government entities and offers a full range of services in areas including acquisitions and disposals, construction law, financing, commercial real estate, land use, planning and development, leasing, environmental law, insurance and tax.
Tax: With over 400 tax lawyers and economists in offices throughout the Americas, Europe, the Middle East, Africa and Asia Pacific, we help tax departments of multinational companies address the complex challenges of international commerce and business operations.
We advise on a wide range of tax issues, ranging from inward and outward investment, private equity deals, structuring for corporate and real estate acquisitions and disposals, and transfer pricing planning and documentation, through to executive and employee compensation packages. We provide these tax services with a technical excellence backed by an understanding of local law, business and sector issues.
Our experience allows us to find the best solutions for your tax issues. To do this, we draw on our in-depth knowledge and extensive experience gained from working within every area of tax law to deliver consistently high-quality, commercially aware tax advice.

Photo Gallery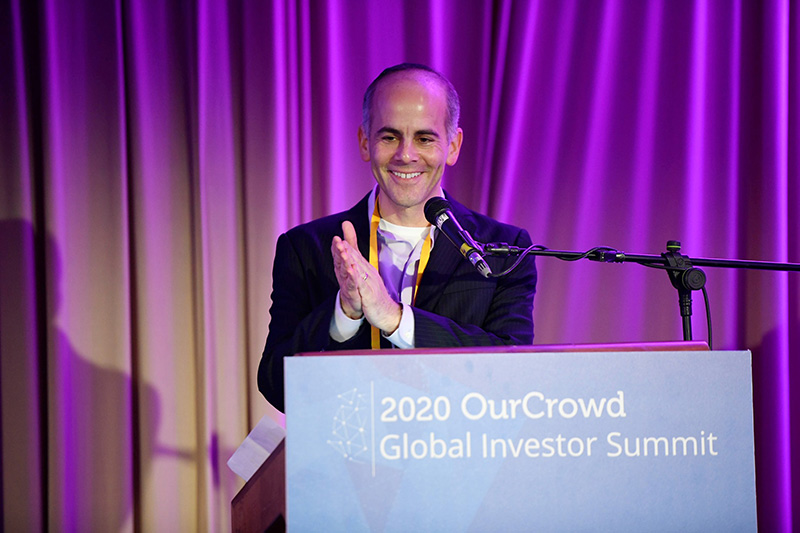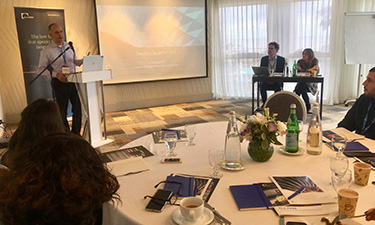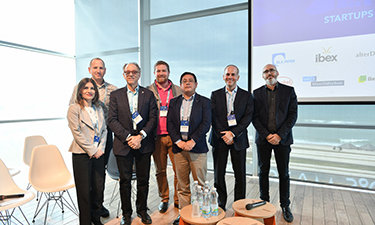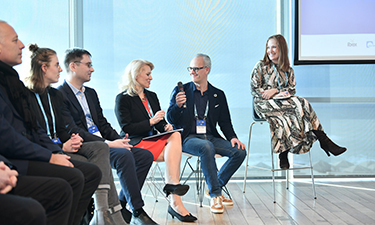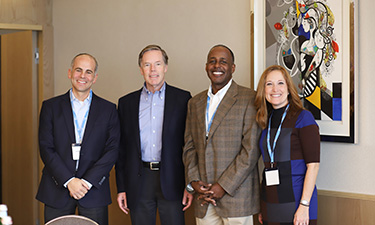 Company Rankings