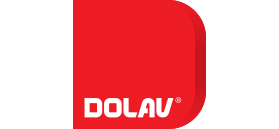 DOLAV Plastic Products
Superior handling & storage solutions

Company's Profile
Established:
1976
Line of Business:
Superior handling & storage solutions
Address:
DOLAV Plastic Products Cooperative Society Ltd.
Kibbutz Dvir, M.P Hanegev 8533000
Phone:
972-72-2450700 
Fax:
972-8-9918710

Company Executives
Celso Hamer

CEO

DOLAV Plastic Products

View Profile

Celso Hamer

Lilach Shushan

VP, CFO

DOLAV Plastic Products

Moran Ben Ami

VP, Sales & Marketing

DOLAV Plastic Products

Lior Levin

COO

DOLAV Plastic Products

Inbal Yatzkar

HR Manager

DOLAV Plastic Products

Tal Shoef

R&D Manager

DOLAV Plastic Products

Oded Sapir

Quality Manager

DOLAV Plastic Products

About DOLAV Plastic Products
DOLAV is a leading global provider of superior handling and storage solutions. Renowned for excellence and innovation since 1976, DOLAV specialises in producing large-volume box pallets of unrivalled durability and customisation.
Sustainable Solutions
DOLAV offers four main families of long-lasting solutions: box pallets, foldable box pallets, pallets and waste containers. Delivered to customers in the food, recycling and waste, logistics and agriculture sectors, our reusable and recyclable solutions increase customer profitability while contributing to a more sustainable world.
Global Presence
We serve our growing customer base through our network of 12 subsidiaries and tens of distributors in over 50 countries across the globe. With production sites in France, Israel and the US, as well as multiple regional warehouses, DOLAV possesses the high-capacity production and local supply capabilities required for rapid on-time delivery worldwide.
Customer Focus
At DOLAV, we view our customers as trusted partners, responding quickly and effectively to their ideas and feedback. We take pride in customising our solutions to meet customer requirements, even undertaking joint product development projects when applicable.
Dedicated Team
Our international team has the experience, expertise and can-do attitude to deliver innovative solutions of the highest quality. DOLAV is owned by Kibbutz Dvir and Kibbutz Lahav, agriculture-based cooperative communities that know the true meaning of hard work, mutual respect and fruitful cooperation.
Pioneering Innovation
Our unique technologies enable the production of strong yet flexible HDPE plastic products that are resistant to high-impact contact. Our R&D team continually introduces new innovations – such as antimicrobial, antistatic and tracking technologies – to keep our solutions at the forefront of industry developments.
World-Class Production
DOLAV is known for our comprehensive in-house capabilities – from advanced design and development to world-class production and customisation. At our manufacturing plants, we utilise a range of large injection moulding systems, including one of the world's largest machines, to produce sturdy box pallets weighing up to 100 kg.

Facebook Updates

Photo Gallery