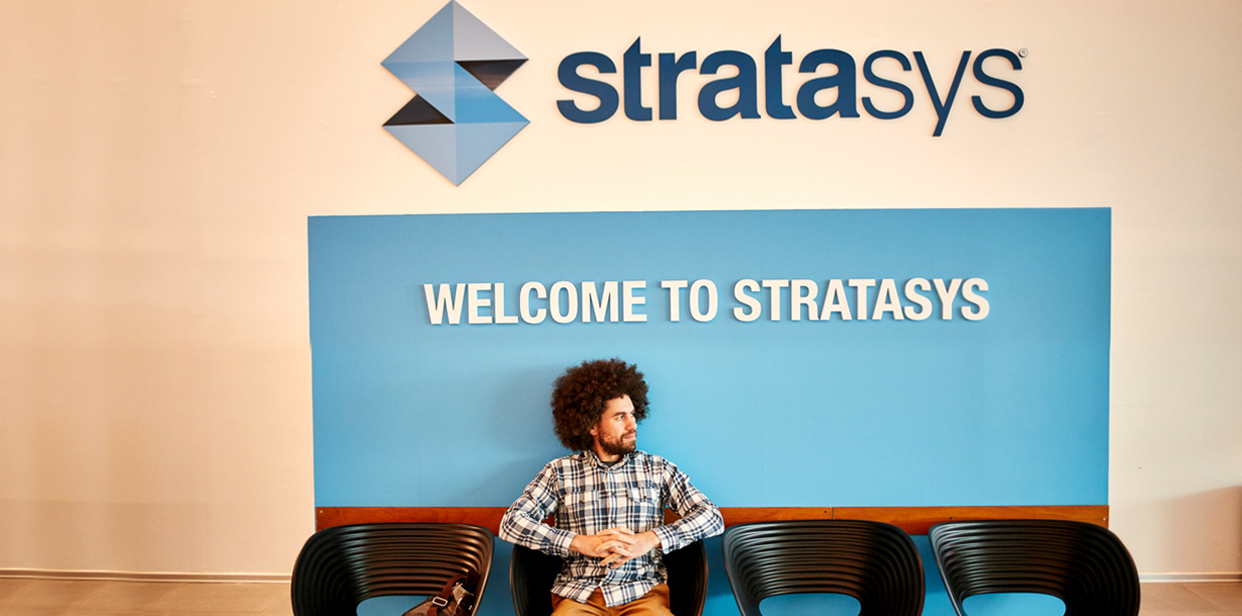 Company's Profile
| | |
| --- | --- |
| Established: | 1986 |
| Line of Business: | A world leader in 3D printing |
| Address: | 1 Haim Holtzman St., Rehovot |
| Phone: | 972-74-7454300 |

Company Executives


About Stratasys
With 30 years of experience in innovation and with +2000 employees, Stratasys is the market leader in providing advanced 3D printing solutions. As industries such as aerospace, automotive, consumer products, engineering and healthcare move to additive manufacturing, Stratasys is leading the way with a comprehensive software ecosystem, including polymer materials and parts on demand. These solutions deliver competitive advantages to transform product design, bringing agility to manufacturing and supply chains plus improvement in patient care.
Stratasys is positioned for growth with a clear strategy and multiple acquisitions executed during the COVID-19 global pandemic. The new world economy requires industries and organizations to redesign supply chains and products, rethinking production and manufacturing while introducing flexibility and agility to empower local operations.
To learn more about Stratasys, visit www.stratasys.com, the Stratasys blog, Twitter, LinkedIn, or Facebook.
Areas of Activity
Stratasys both compliments and disrupts traditional industries and practices, from product design to mass product production. Stratasys' advanced technologies provide revolutionary and innovative solutions so Stratasys customers enjoy: resiliency in production processes; the ability to deliver complex and advanced production solutions; localized and shortened supply chains and reduced costs. More importantly, Stratasys' advanced technologies foster innovation and creativity. For example: printed medical models that support pre-surgery preparation, shorten length of surgical procedures, and improve patient outcomes. In the field of aerospace, the use of Stratasys printers not only reduces production processes and costs, but also enables production of lightweight parts reducing waste and natural resource consumption without compromising on safety and durability.
Employee - Centric
Stratasys is proud of its "People First" approach, focused on developing teams and individuals. This is an integral part of the company's strategy. Stratasys provides its employees, with attractive and competitive compensation, in an advanced, exciting work environment. The company invests in its employees' well-being and encourages excellence through an extensive learning and development program and a global awards and recognition platform that awards success, often.
Executive Leader in Israel
Dr. Yoav Zeif, joined Stratasys as CEO in 2020. He has extensive executive leadership experience, having held senior management positions in multi-billion-dollar corporations in both the private and public sectors. Between 2013 and 2020, he held senior positions such as President of the Americas Division and the Global Products and Marketing Division at "Netafim", and as Senior Vice President of Products and Marketing at "Makhteshim" (now "Adama Ltd."). From 2018 to February 2020, Yoav served as a partner at the McKinsey & Company offices in New York, until he assumed his role as CEO of Stratasys. Upon taking office, with the outbreak of the global COVID-19 crisis, Yoav introduced a company strategy to set Stratasys for continued market leadership in 3D Printing. Yoav holds an MBA from the Kellogg School of Management at Northwestern University and a PhD in International Economics from Bar-Ilan University.
Notable Achievements
During the COVID-19 crisis, Stratasys, in partnership with its customers and resellers, led global efforts to combat the pandemic with efforts including.
• Printing parts for respirators and working to significantly shorten the production and transportation process of this vital medical equipment.
• Printing durable, quality protective masks for medical teams around the world.
• Establishing joint cloud and digital services in order to meet the requirements of the specific health systems, including sharing files for printing personal protective equipment.
• Performing real-time printing of missing parts for Covid-19 virus detection tests.
• Establishment of a 3D Printer facility in France to enable immediate response to the needs of the medical staff.

Facebook Updates

Photo Gallery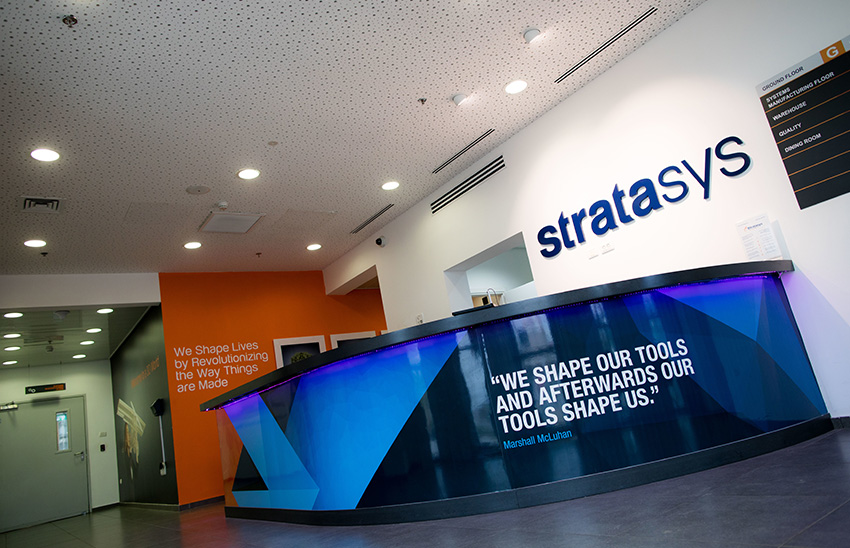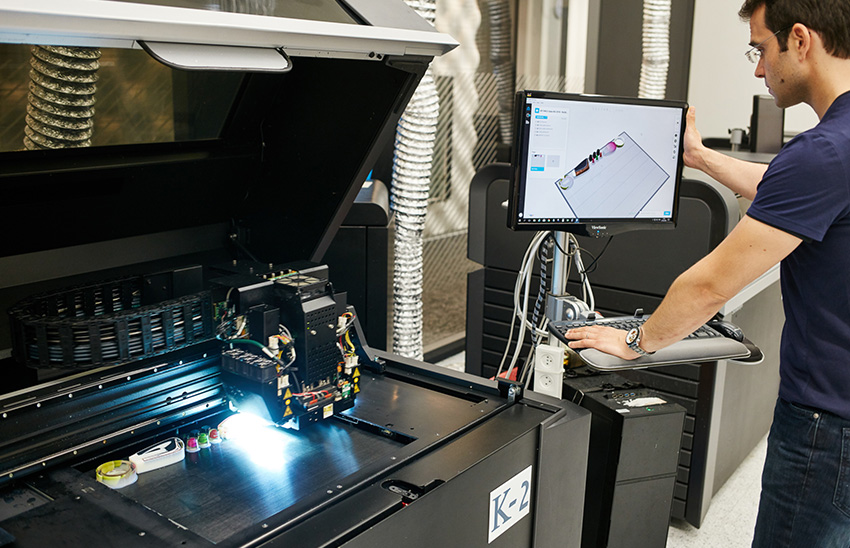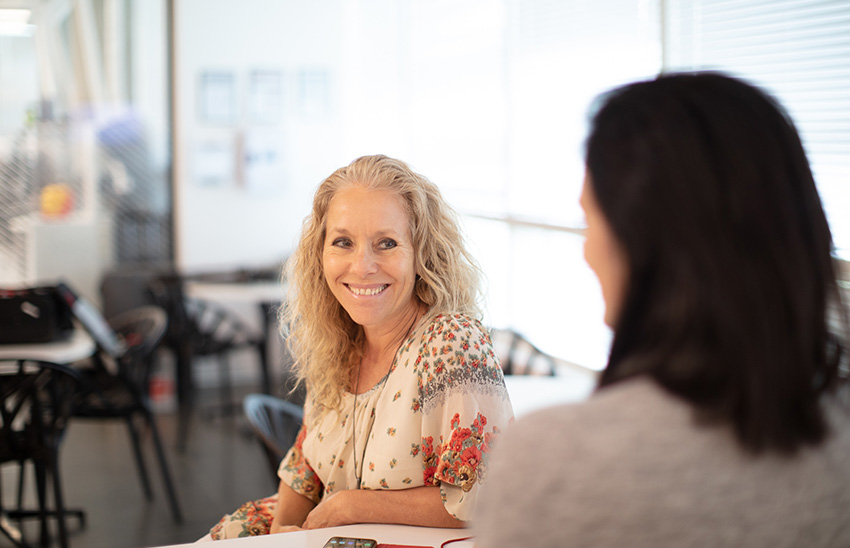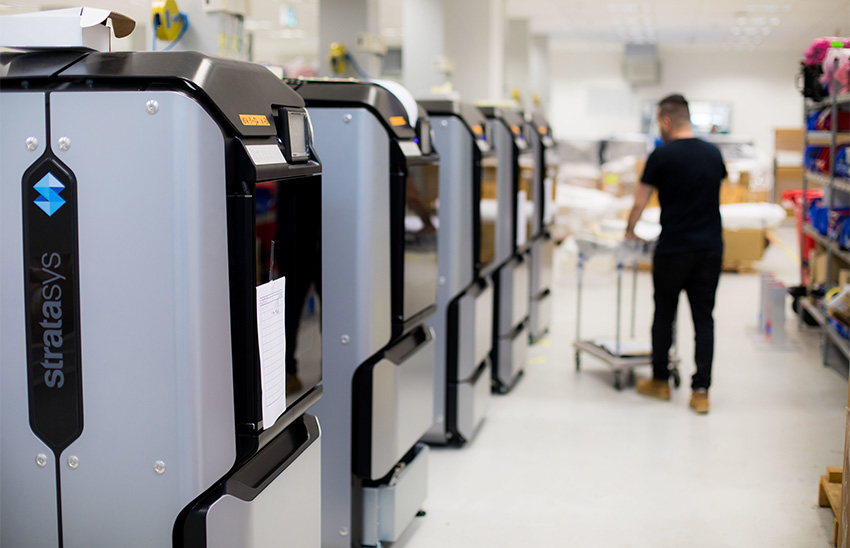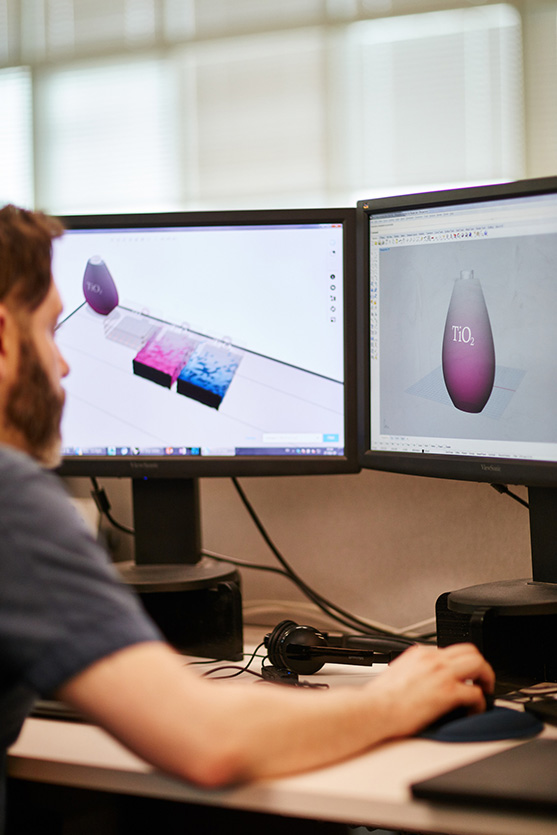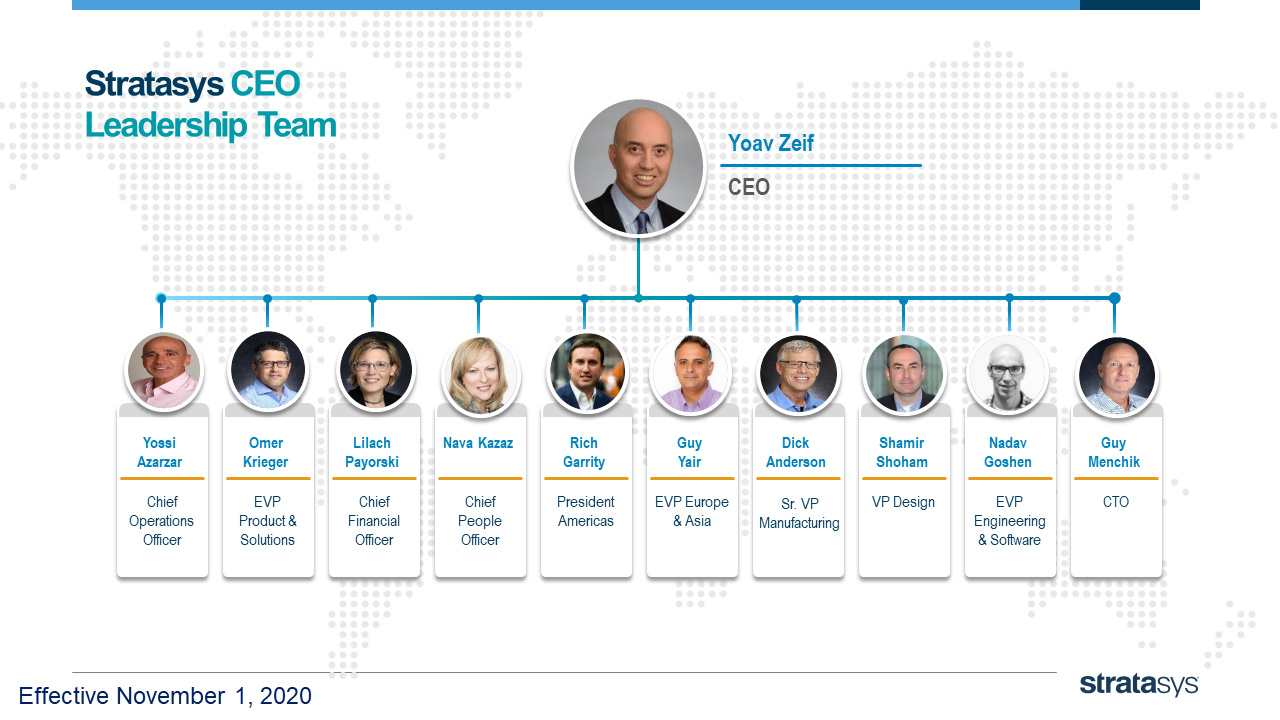 Company Rankings

Publications