Company's Profile
| | |
| --- | --- |
| Established: | Originally 1956 Current structure 1996 |
| Line of Business: | Real Estate and Taxation |
| Address: | 15 Yavne St., Tel Aviv 6579119 |
| Phone: | 972-3-5663222 |
| Fax: | 972-3-5604914 |

Company Executives
Arie Suchovolsky

Senior Partner

A. Suchovolsky & Co. Law Offices

Nurit Beinart

Senior Partner

A. Suchovolsky & Co. Law Offices

About A. Suchovolsky & Co. Law Offices
A. Suchovolsky & Co. Law Offices is among the leading real estate law firms in Israel. The firm renders legal services in all aspects pertaining to real estate law, including real estate taxation, inheritance, planning and construction, real estate transactions, financial and contractual claims and asset management.
The crux of the firm's activity is real estate, and it has a unique area of expertise in representing ecclesiastical organizations, mainly churches, and a deep understanding of matters regarding real estate belonging to these entities.
A History of Professional Excellence
The firm was founded in 1956, as part of the firm Suchovolsky, Hartavi and Co., which operated at the late 1950's, until the passing of advocate Avraham Suchovolsky. The firm has been active in its current structure since 1996.
A. Suchovolsky & Co. believes in rendering profound professional services in the field of its expertise and is a comprehensive "boutique" real estate firm. The firm's partners accompany each client personally while providing outstanding legal services. During its 50 years of professional experience, the firm accumulated remarkable reputation and is renowned as an authority in its field.
The Team
There are three partners at the firm of A. Suchovolsky & Co.: Adv. Arie Suchovolsky, Adv. Ishay Beinart and Adv. Nurit Beinart, and an additional attorney, who has been specializing in asset management and transaction negotiations guiding for many years. In addition, the firm employed an attorney who is also ordained as a priest with the Greek Orthodox Church. The firm works in cooperation with Adv. Asaf Beker, who specializes in the writ of execution proceedings.
Areas of Expertise
The firm maintains vast experience in handling all aspects of litigation regarding real estate. Among others, the firm represents its clients in matters pertaining to eviction orders, real estate settlement proceedings, expropriations and resulting compensations, claims pertaining to property disputes and property rights, administrative petitions, legal proceedings regarding contractual relations, real estate related contracts, claims of dissolution of real estate cooperation and representation during arbitration and mediation procedures. For instance, the firm represented a client and won an administrative petition against Tel-Aviv Municipality, after seeking to demolish part of his house in order to widen a street.
Transaction Guidance
A. Suchovolsky & Co. has extensive experience vis-à-vis guiding its clients in matters pertaining to real estate transactions. The legal services include guidance beginning with an examination of the viability of a transaction both legally as well as tax-wise, accompanying and managing negotiations, and assistance in handling all the entities and authorities involved in realizing the transaction and guiding the various stages of the transaction. In order to examine all taxation aspects of the transaction, the firm works in close cooperation with the accounting firm of Zeev Salomon & Co.
Pinui-Binui and TAMA 38
A. Suchovolsky & Co. has been involved in several major of Pinui-Binui projects in recent years, among which are part of the Soomale neighborhood in Tel-Aviv (the clearing stage), Lavie complex in Givatayim (the signing stage with a contractor prior to final approval of the plan), Pinui-Bonui project in Har Shomron street in Herzliya, Hatayassim Road complex (clearing and construction of shops) and a land in Ramle jointly owned by the Spanish government and private landlords, early stages of Pinui-Binui project in 10 Korazin St., Tel-Aviv (about 300 units: offices and stores). TAMA 38 or projects that incorporate conservation: 3 Melchett St.,Tel-Aviv (The project finished these days), a housing project on 4 Levontin St. and a housing project on 8 Ha'Aliya St., Tel-Aviv.
Planning & Construction Proceedings
A. Suchovolsky & Co. maintains a special expertise pertaining to guiding clients regarding all stages of planning and construction. The firm renders legal services from the conceptual stage of developing the plan, through the construction and up to the sale, while fully cooperating with planners and consultants, Advisors, representation vis-à-vis planning committees, appeal committees and administrative petitions, if necessary. The firm handles TAMA 38 projects for fortification against earthquakes, as well as betterment levies, sewage, and channeling, including legal proceedings. For example, the firm represented the Armenian Patriarchy, which was sued for a channeling fee debt. The verdict annulled the debt, rejected the claim and accepted the principle argument according to which when an old channeling system exists, new channeling fees may not be charged for it.
Expropriation and Settling Proceedings
A. Suchovolsky & Co. has accumulated vast legal knowledge while handling various expropriation proceedings for its clients, according to clause 197 to the Planning & Construction Law. In these proceedings, the firm represents various churches and private owners nationwide, among others. In addition, the firm represents its clients regarding real estate settlement proceedings and represents churches in all aspects of settlement proceedings, as well as a settlement in Jaffa in particular.
The Firm's Clients
The firm has been representing a wide range of clients, especially from the private sector, and has been rendering outstanding legal services to church entities as aforementioned, as well as specializing in consulting various authorities, for many years.

Photo Gallery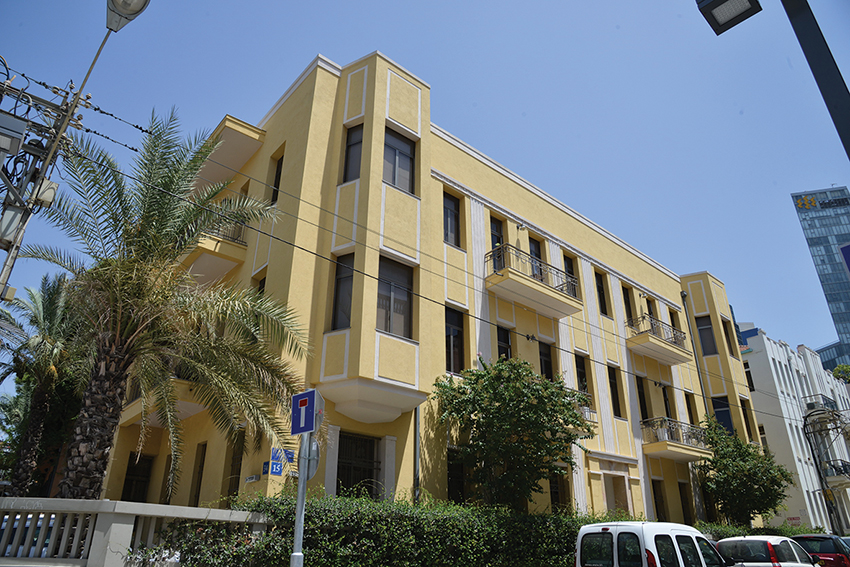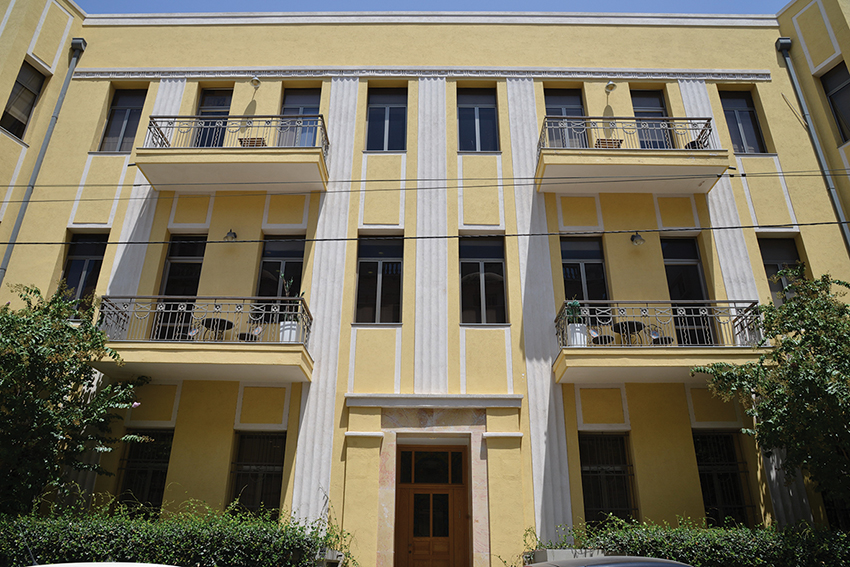 Company Rankings